Never give up the chance to see

VISIRIUM® technology with precise light manipulation
projects images onto the retina directly.
This allows millions of people with poor vision to see,
and open up amazing new possibilities.

A new AR experience Smart glasses are evolving through a new application of light
Realizing clear images by projecting them directly onto the retina.
Conventional Smart Glasses have a problem in that the background may go out of focus when you look closely at the image, while the image may get blurred when you look at the background. The RETISSA® Display overcomes this problem by projecting clear images directly onto the retina. This is a totally new technology that projects what you want to see onto your eyes, so you can clearly see both the image and the background. It is the best way to realize AR.
The difference from conventional HMD
Conventional HMD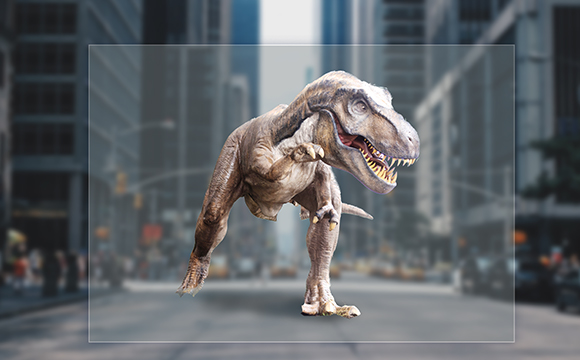 * Depending on the vision and the focus
* Creating an out-of-focus area between the actual vision and the image
* Easier to get tired because of changing focal movements
VISIRIUM Technology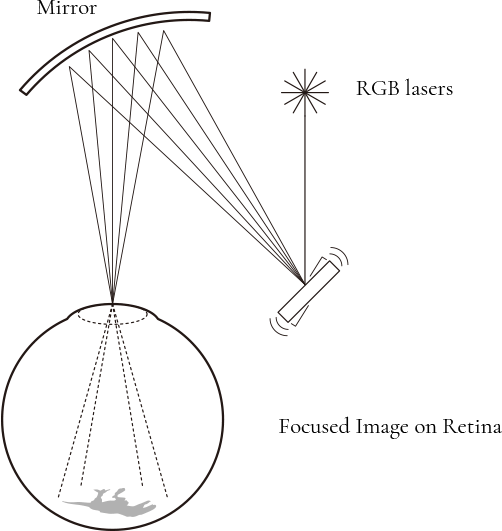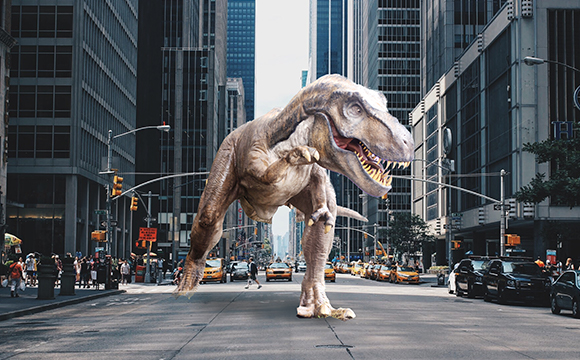 * Does not depend on the vision or the focus
* Has no focal difference from real vision
* The viewer won't get tired easily with no focal movements
Usage cases
We show you the new vision during different activities.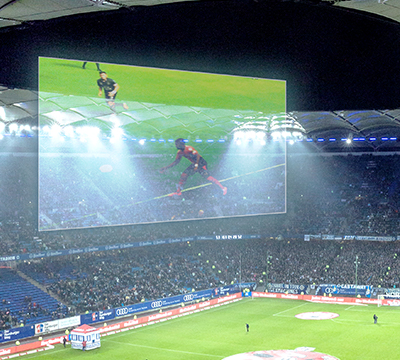 Sports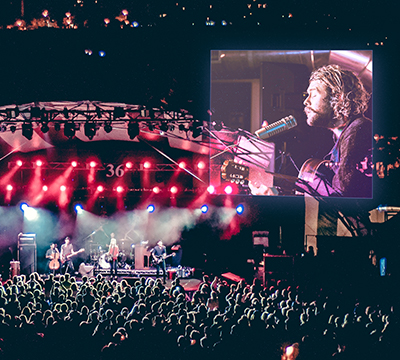 Live concerts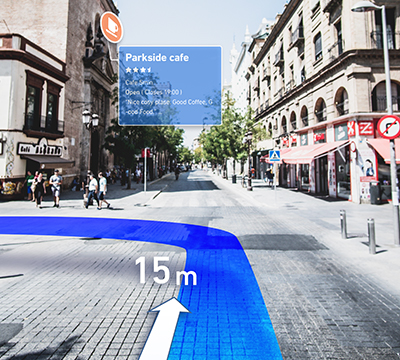 GPS Navigation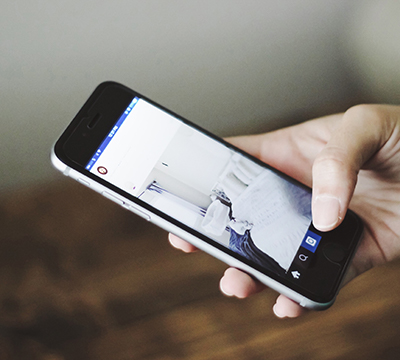 Clear vision with free-focus
A flood appearance of the corresponding contents
Product and Distributors
RETISSA Display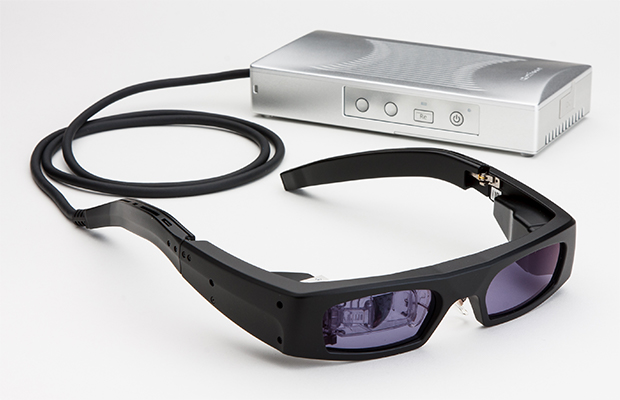 <Power consumption> 6W (with AC adaptor)
<Battery operating time> Approx. 100 mins
<External dimension> Eyewear 161x44x195mm
<Control box> 80x31x160mm
<Input> HDMI (mini)
<Horizontal field of view> Approx 25 degrees
<Resolution> 1024x600 (WSVGA equivalent)
<Update rate> 60Hz
* Monocular model (right eye / left eye)
* Display of image
* 598,000 yen (excluding tax)
Case study
Contribution to para-sports
Our low vision Judo player, Shinsuke Ishikawa, started using the technology during his training. It enabled him to "see" the video of his training sessions and games by projecting them directly onto his retina.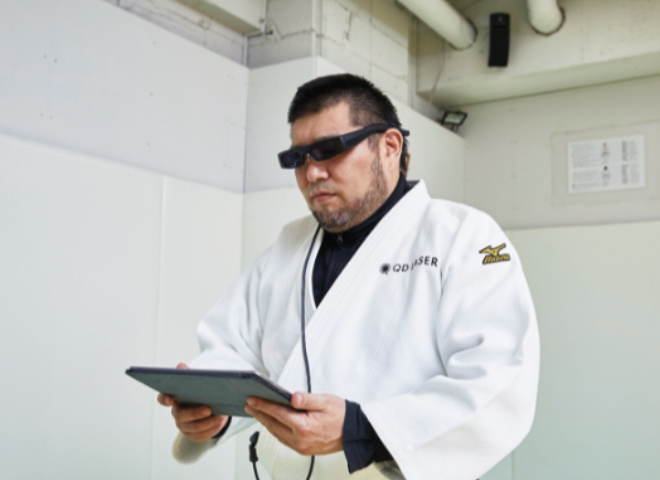 Traditional culture
Fujitsu Inc. and the Nohgaku Performers' Association signed a partnership agreement to expand their fan base, and adopted QD Laser's RETISSA® Display to promote ICT use in traditional theater arts.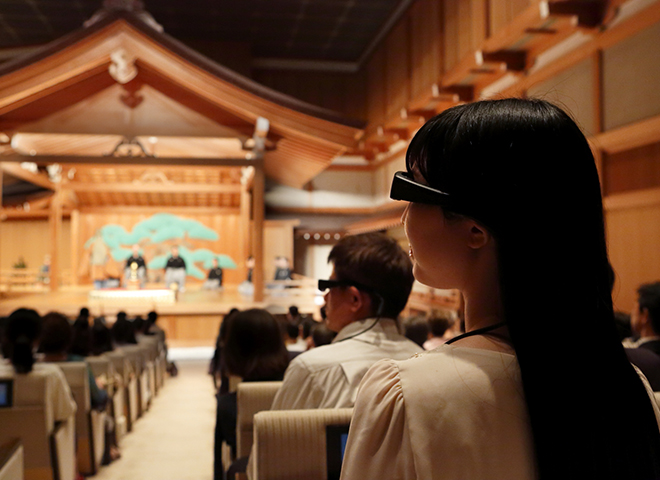 Contact
For details of the eyewear and the consortium, please contact us using the following form.
Contact
* This product is not a medical device. It is not intended for use by the visually impaired.
* The looks differs according to the person.
RETISSA, VISIRIUM® and Re-defining the vision are registered trademark of QD Laser, Inc.
Amazon、amazon.co.jp and their logos are registered trademarks of amazon.com, Inc. and/or related companies.