Through light,
measurement is evolving.

Producing laser colors that couldn't be produced. Measuring what was previously unmeasurable. Accelerating new discoveries in biomedicine, physics, chemistry and geology.
QD Laser's sensing technology
bridges
the wavelength gap
for sensing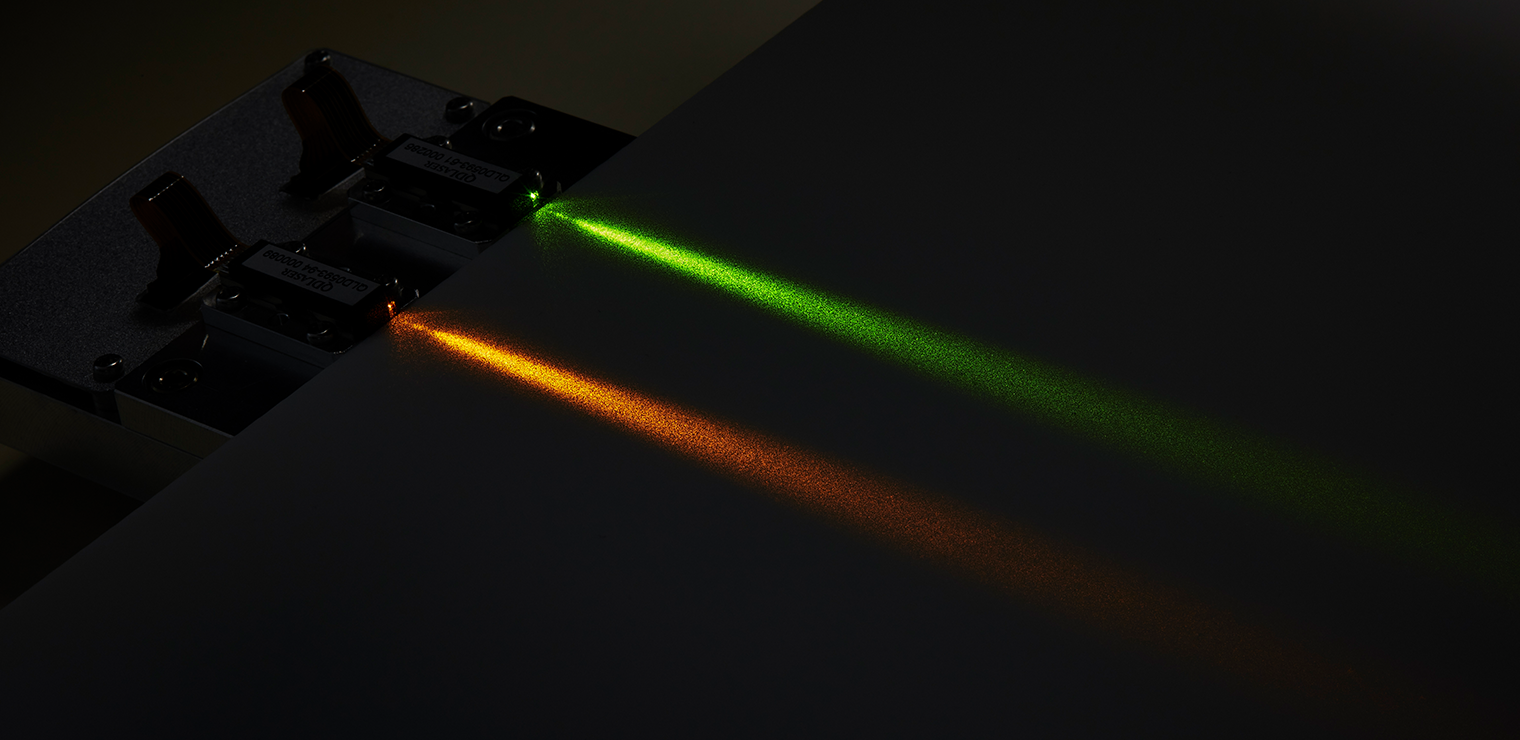 QD Laser offers 532nm, 561nm and 594nm wavelength semiconductor lasers. These innovative devices contribute to biomedical and sensor applications as well as the miniaturization and extended life of devices.
Biomedical science applications
Flow cytometers

'"Cell sensing" technology enables rapid, simultaneous measuring of individual cells. When stained cells are irradiated with a laser, various cell information can be obtained from luminescence and light scattering.
More cells can be sensed simultaneously when more laser wavelengths (colors) are used. QD lasers with a 561 nm (yellow-green laser) light source are compact, robust and energy efficient, so they can be used in high-performance flow cytometers.
STED microscopes

Ultra-high resolution microscopes for bio-imaging far beyond diffraction limits. By combining excitation light for observation with torus-shape STED light that suppresses surrounding blur, they provide observation at a much finer scale.
QD laser light sources are compact, robust and energy efficient. They also satisfy the performance requirements of STED microscope light sources in terms of wavelength, short pulse, etc.
Contact
For details on sensing technology,
please contact us using the following form.
Contact form