QD Laser's six technologies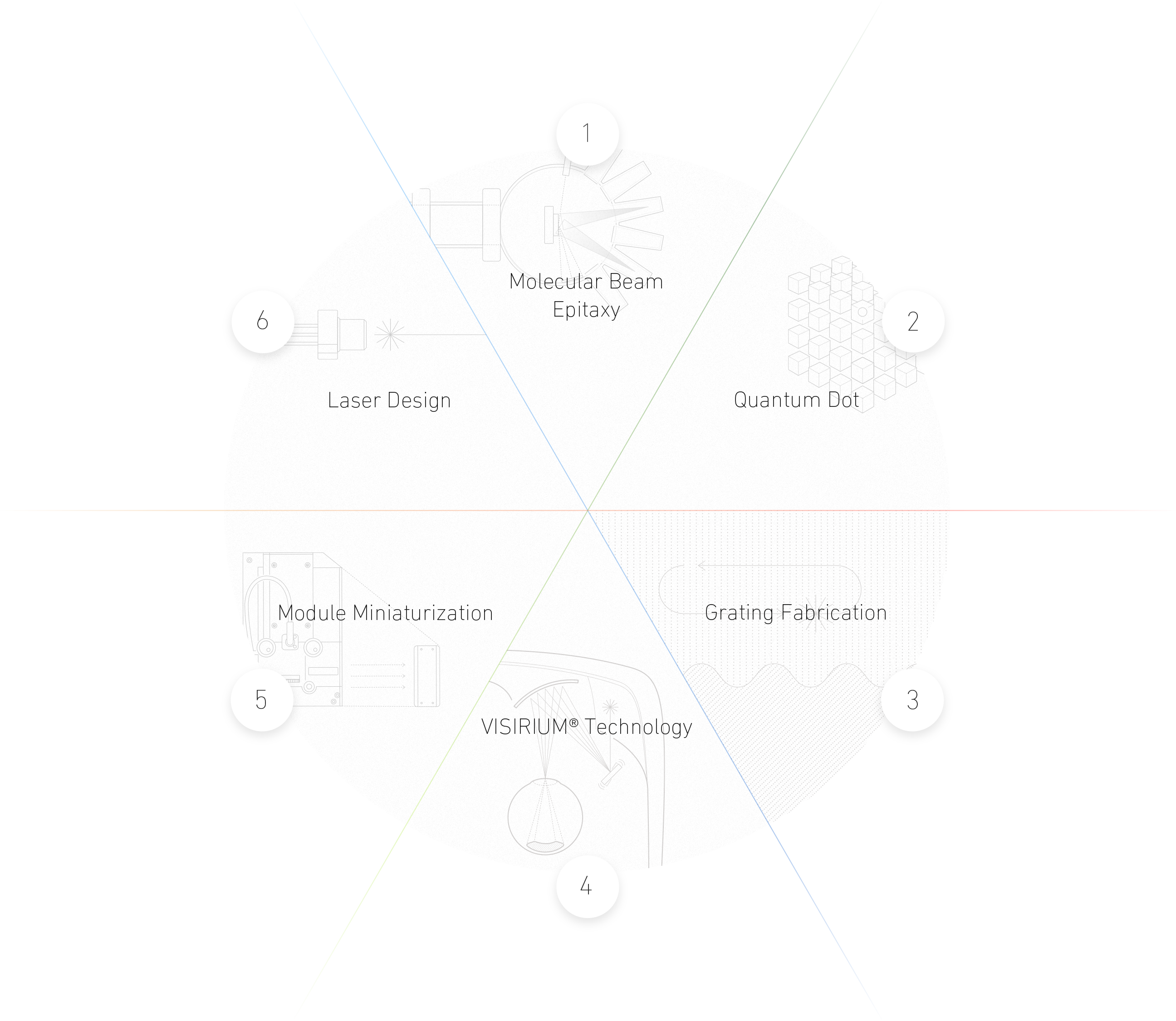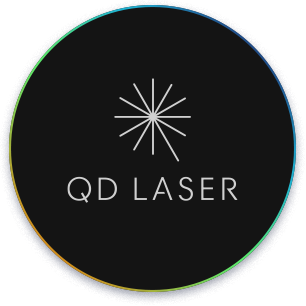 Cutting-edge epitaxy technology delivers semiconductor lasers of the world's finest quality

MBE crystal growth technology supports a diverse wavelength lineup of QD Laser modules.
Using the world's most advanced MBE technologies, we have developed the world's only quantum dot lasers to be successfully mass produced, highly strained quantum well lasers, and other unique technologies.
We also offer superior mass production capabilities based on multi-wafer and
fully automated operation and a vast store of proprietary know-how.


The world's only semiconductor laser
with superior environmental durability
to be successfully mass produced

Our quantum dot laser is a semiconductor laser that uses "quantum dots" in the laser light-generating active layer. Among its outstanding characteristics are excellent energy efficiency, superior heat resistance, and temperature stability compared to conventional quantum well semiconductor lasers.

Quantum wells

Quantum wells confine electrons in one dimension and have been used primarily in the active layer (light-emitting component) of conventional semiconductor lasers. Their characteristics are dependent on ambient temperature and deteriorate at high temperatures.

Quantum dot structure

Quantum dots, which were first proposed by Professor Yasuhiko Arakawa of the University of Tokyo in 1982, can confine electrons in three dimensions with quantum mechanics. Quantum dot lasers that use quantum dots in their active layer have dramatically better temperature characteristics.
The temperature stability of quantum dot lasers

Quantum dot lasers have excellent temperature stability. They can operate at 100℃ with little performance deterioration and can be tailored to lase at 200℃. We developed a system that can manufacture them with stability and high yields.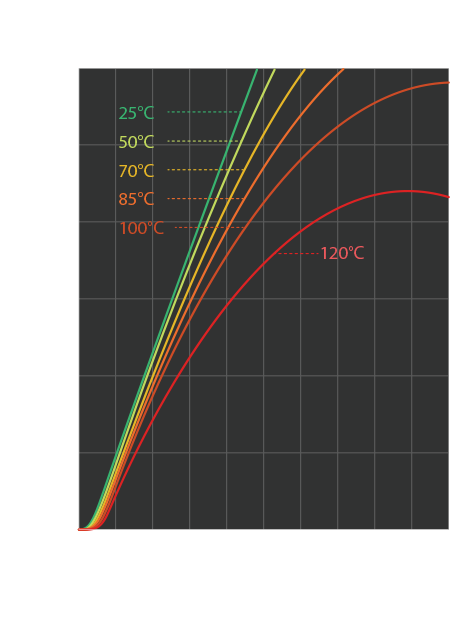 Precise wavelength control technology

We make it possible to freely and precisely control the emission wavelengths of semiconductor lasers by making full use of our grating lithography technology, GaAs etching technology and regrowth technology for GaAs-based materials.

QD Laser's grating formation technology

Only a few companies in the world are capable of producing DFB lasers with GaAs-based materials. QD Laser can freely and precisely control wavelengths by making full use of grating formation technology embedded in semiconductor lasers.


VISIRIUM® technology

This ultra-compact projector produces colors freely using lasers of red, green and blue — the three primary colors of light — and sends them to the retina with a precise optical system. Compared to conventional compact display methods, it permits designs that generate little discomfort while being less affected by eyesight and focus adjustment.

The technology draws images on the retina with light in a manner resembling how a planetarium creates a sky full of stars. We call it "VISIRIUM® Technology". It totally differs from conventional technology that uses small displays and makes the future possible today through technology born of our vast laser development experience that manipulates light.


Unique technology that makes modules compact

We provide compact, highly efficient modules with a highly reliable light source by taking full advantage of our own optical-dynamic-thermal analysis technologies as well as YAG welding, eutectic/low-melting-point soldering, UV bonding and other mounting technologies.



Laser design technology for
high-function semiconductor lasers

We supply high value-added semiconductor lasers by drawing on the strength of our own wafer design, semiconductor laser design and module design techniques.
We create optimally designed semiconductor chips through optical confinement calculation,
optical ray simulators and accumulated know-how.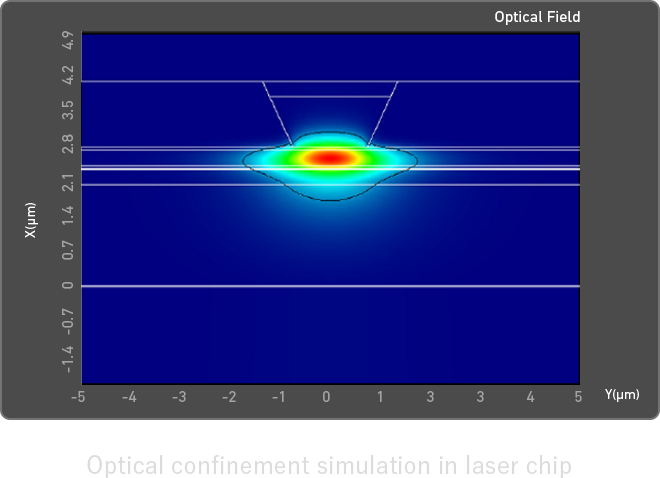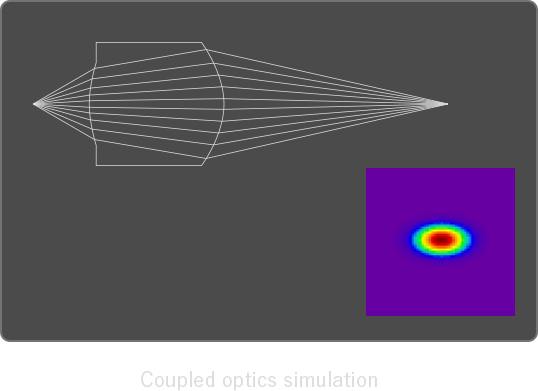 VISIRIUM® is registered trademark of QD Laser, Inc.