Top Message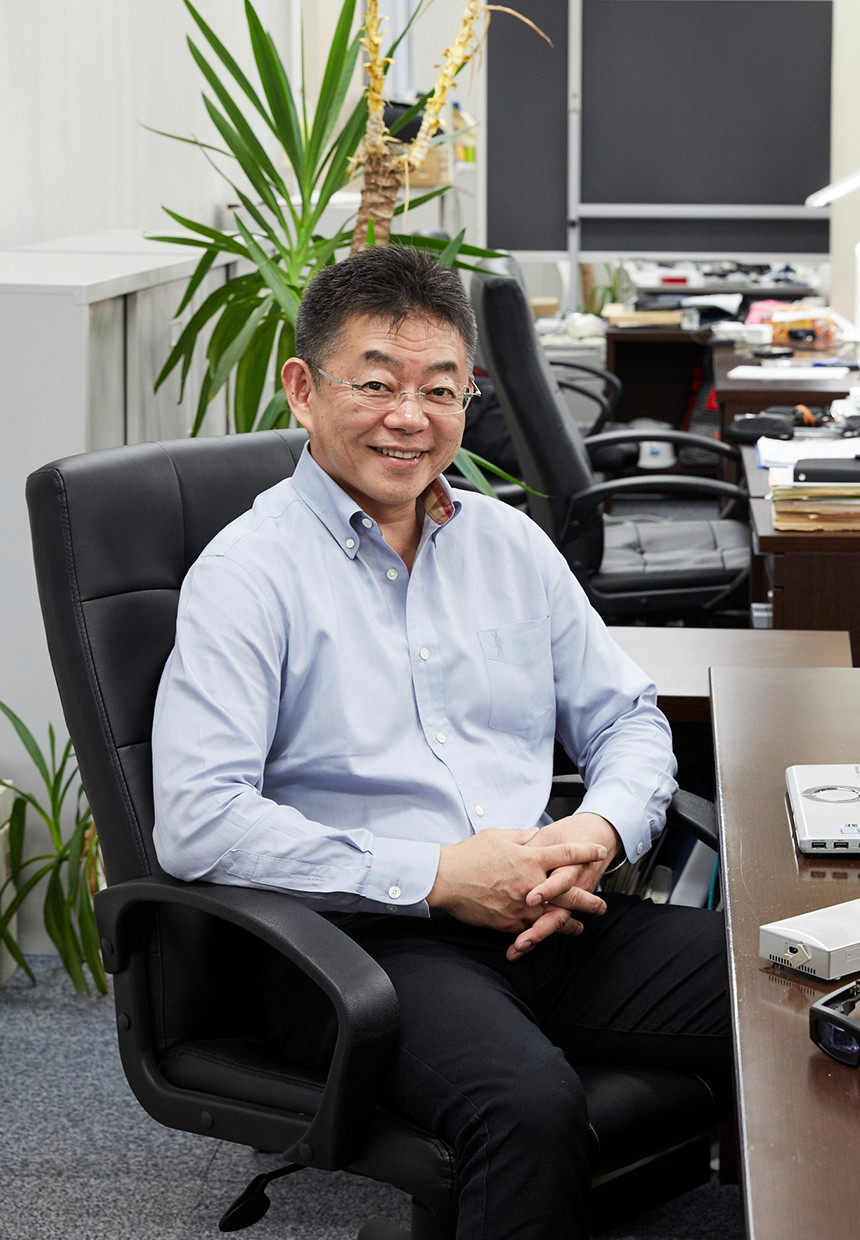 A pioneer in the commercialization of quantum dot laser technology, QD Laser Co., Inc. was launched in 2006 as a spin-off venture of Fujitsu Laboratories Ltd. The company delivers new semiconductor laser-based solutions to customers in a broad range of fields, including telecommunications, manufacturing, medicine and consumer products.
We were the first in the world to successfully develop and mass produce quantum dot lasers for communications that operate without current adjustments. Our continuous string of innovative products includes picosecond short-pulse DFB lasers for precision processing; current injection-type green, yellow-green and orange lasers for the biological sciences; quantum dot laser arrays for silicon optical circuits; broadband gain chips for ophthalmic testing equipment; and retinal imaging laser eyewear.
In a world where people and things have started connecting with all kinds of information, the usefulness of semiconductor laser technology is constantly increasing. For example, quantum dot lasers that reliably operate with low noise at high temperatures have a bright future ahead. By serving as the light source for silicon optical circuits that process ultra-large volumes of information, they are expected to dramatically expand the processing capabilities of information processing systems. Our retinal imaging laser eyewear also has great potential due to its superiority in terms of focus-free operation, universal design and augmented reality. It will likely be used in the near future to assist people with vision problems, support ophthalmic and medical examinations, and work tasks. Eventually, it will spread throughout the world as a wearable terminal device for general consumers.
We will continue to grow as a leading semiconductor laser company that creates new markets based on our corporate philosophy of "Through light, the world is evolving." Through our innovative and highly reliable products, we aim to contribute to the growth of our customers' businesses as well as support world peace and happiness by making everyone's life safer and more prosperous.
Dr. Mitsuru Sugawara
President and CEO
Dr. Sugawara's profile