Corporate Governance
Basic Philosophy on Corporate Governance
QD Laser recognizes the importance of strengthening corporate governance to live up to the trust placed in us by shareholders, customers, employees, communities, and other stakeholders, and to continuously improve corporate value. We will continue working on measures such as complying with laws and regulations, ensuring impartiality and transparency in business, carrying out fast decision-making, and strengthening corporate oversight functions. As a corporate governance system to accomplish this, we have adopted an executive officer system, and established a general meeting of shareholders, board of directors, audit committee, and accounting auditor as corporate organs in accordance with the Companies Act.
Corporate Governance System Chart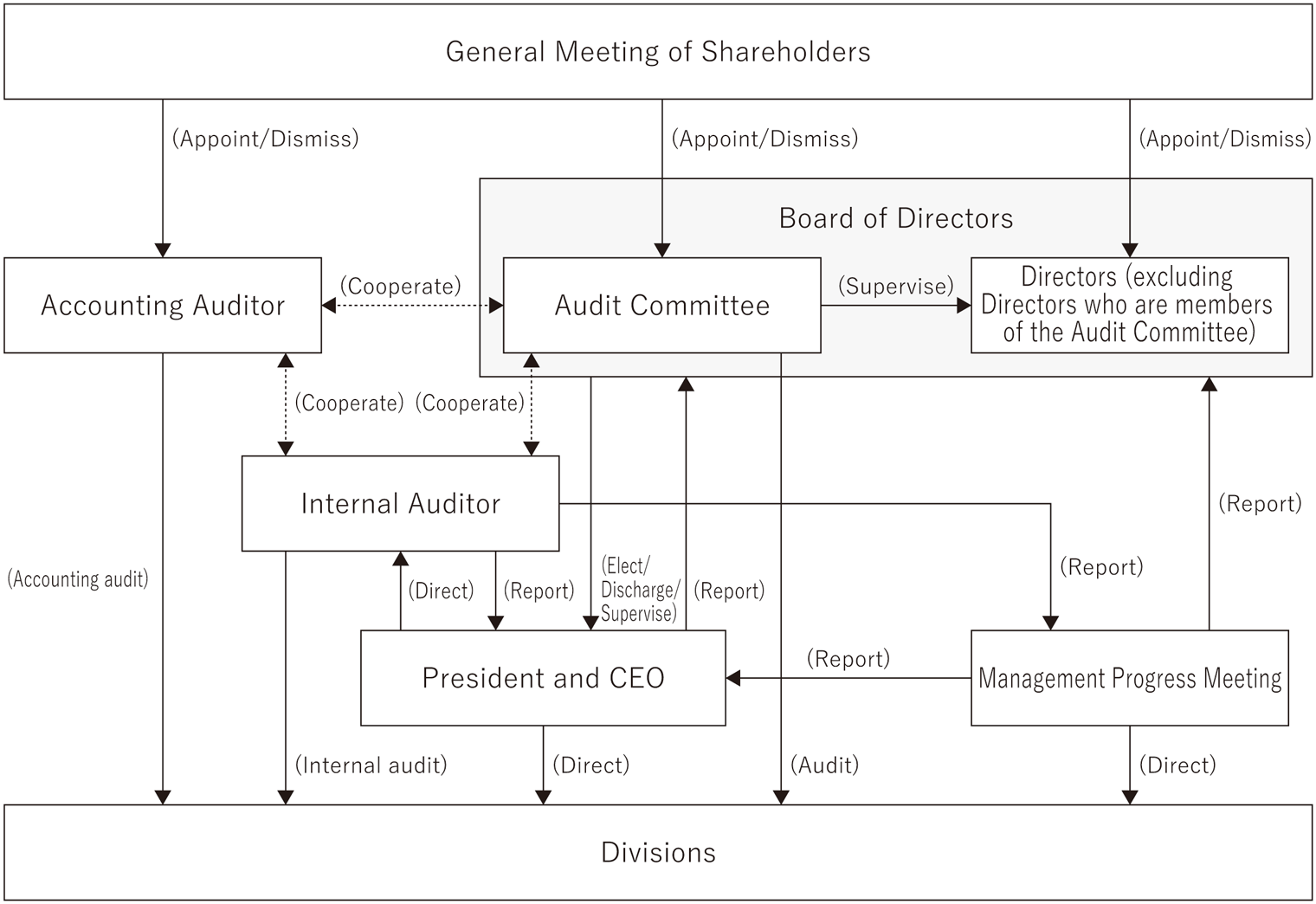 Corporate Governance Report
QD Laser submits corporate governance reports to the Tokyo Stock Exchange.