Message from the CEO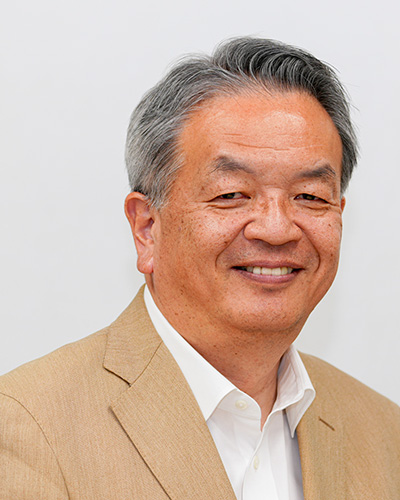 President and CEO
Dr. Mitsuru Sugawara
The core technology of QD laser, Inc. is, as the company name indicates, cutting-edge semiconductor lasers with several unique features, including Quantum Dots. Since our launch in 2006, we have changed "impossible" to "possible" with lasers in various fields such as communication, laser machining, sensing, measurement, and medical treatment. For us, a laser is not just a light beam but a symbol that illuminates human potential.
Born as a spin-off of Fujitsu Laboratories Ltd. in 2006, we have continued to expand our innovation potential. The success of the development and mass production of temperature-stable quantum-dot lasers for optical communication, which was thought impossible to put into practical use, is a prime example. Others are commercialized picosecond pulse DFB lasers for precision machining, current-injection-type green, yellow-green, and orange lasers for biosensing equipment, quantum-dot multichannel laser arrays for silicon photonics, and wideband gain chips for ophthalmic examination equipment. As such, we have created original products one after another and reached the retinal scanning laser eyewear, RETISSA®, to help low vision people improve vision.
We are still growing as a state-of-the-art semiconductor laser company that creates new markets. By utilizing our innovative and highly reliable products, we aim to expand the possibilities of our customers' businesses and those of each one of us in this world. That is the future we hope to illuminate with our lasers.
President and CEO
Dr. Mitsuru Sugawara